Discussion Starter
·
#1
·
Well I attempted removal of the panels today to send them off for powder coating. The decal is actually made of metal (I thought it was plastic or rubber) so handle it with care otherwise it will bend out of shape easily. It is glued solidly onto the panel, the glue is a kind of rubbery/foamy stuff which really sticks! I guess Ducati want you to mess it up so you have to spend £42 on another set. I tried all kinds of ways to remove it - hair dryer and plastic credit card, fishing line, nothing was effective so what I ended up doing was to CAREFULLY prise the end of the decal away from the panel and cut the adhesive with a very sharp, very thin kitchen knife (has to have sharpness of a Stanley blade). Aiming the cut towards the decal not the panel! This proved effective and I then had to figure out how the panel was attached to the tank once I undid the screw as I didn't want to be pushing/pulling the wrong way! It seemed to slide on backwards so I wrapped a towel around the panel to avoid scratching the tank and with a bit of wriggling it came off (phew!). Then had to try to remove all the glue residue which took me a fair while with lots of white spirit and a plastic credit card. Interestingly, despite all the hard scratching I was doing with the card, there was not a mark on the panels - whereas a few rides with my leather trouser seam catching it caused a large scratched area! Anyway here is a pictorial for those interested :
Glue left after removal of decal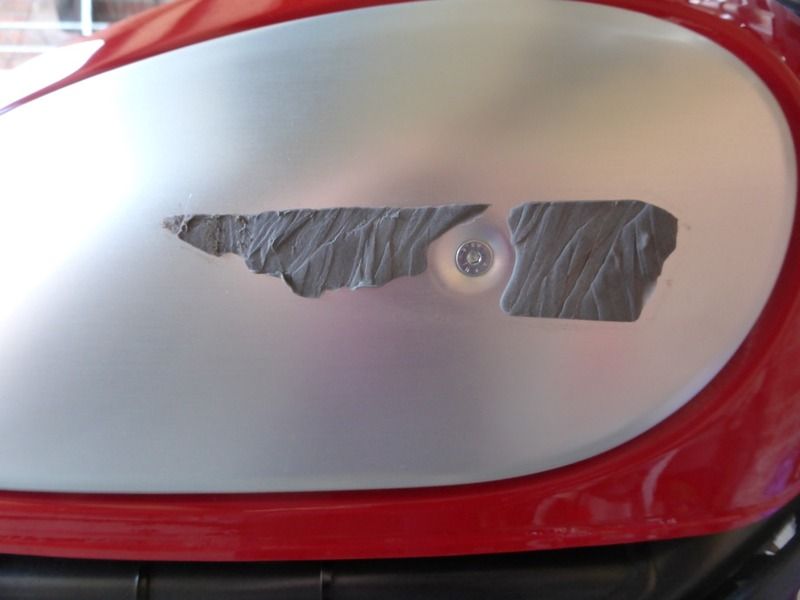 Underside of the decal filled with this glue, have no idea what it is but it is very effective!
Underside of the panel showing the screw hole, two grommets which push onto two tabs on the tank, and the tab to slide backwards
Rear tab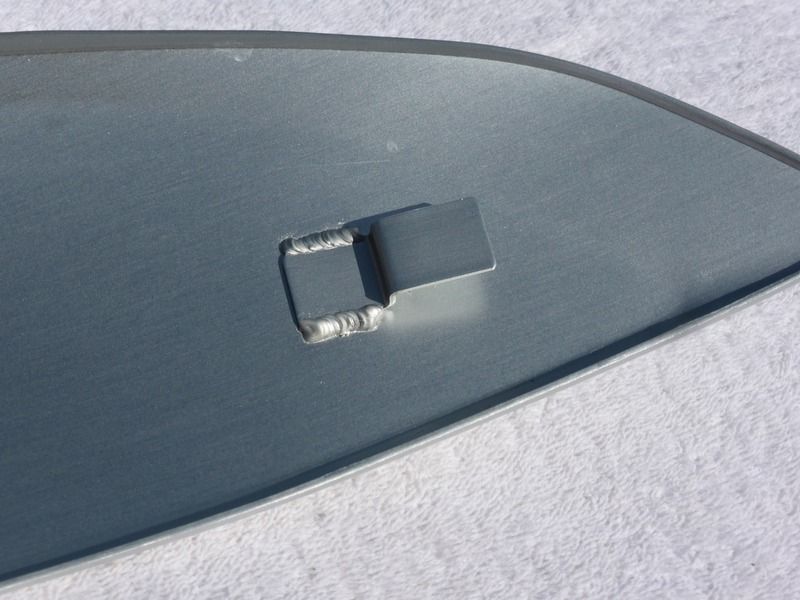 Tank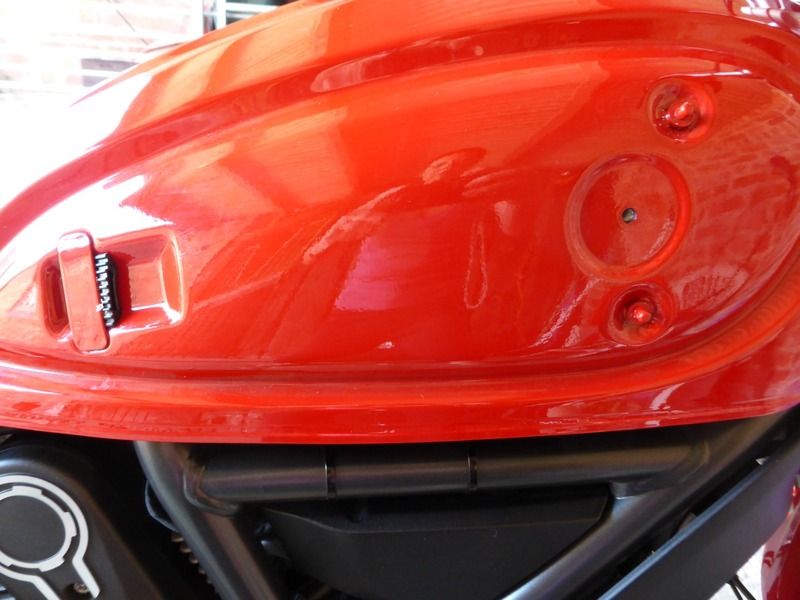 Tab locates into this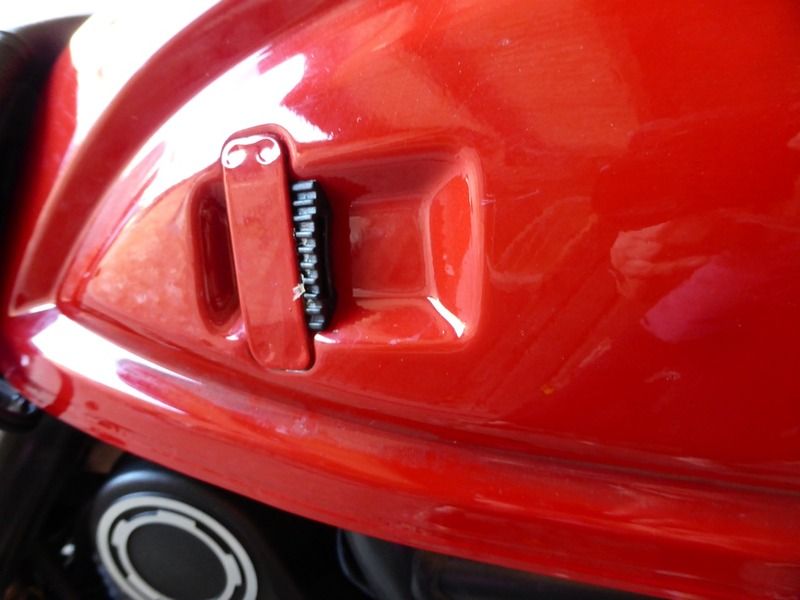 Glue residue on panel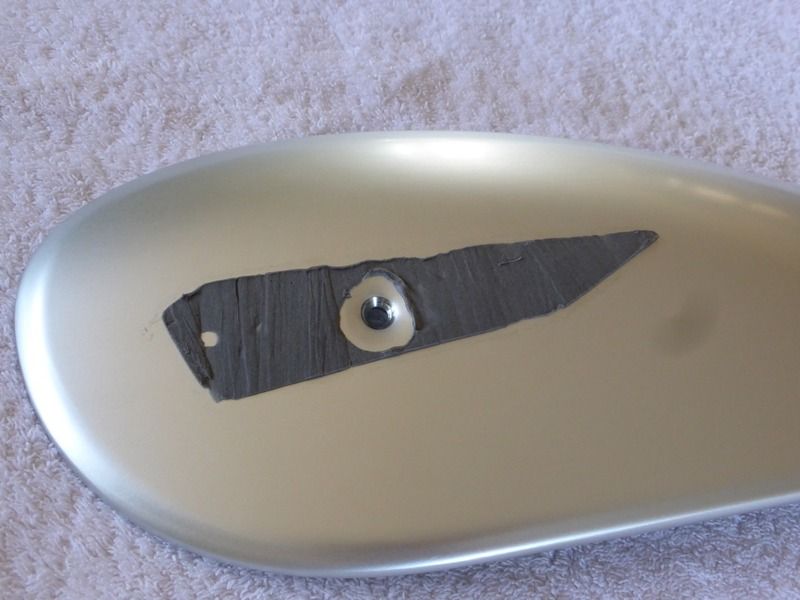 After cleaning
Little red Icon naked