I brought my red Icon home yesterday from Wales on a trailer as the weather was too bad to ride it, so I took the time to look at it and read up the manual. Today was much better, and took it out for a ride round my local countryside. I was a bit wary of being on tiptoes as I'm still waiting for the low seat, and it took me a little while to get used to it's feel. I did have a brief episode of forgetfulness regarding the running in period and not going above certain revs on the local bypass - suffice to say anything above 70-80mph I have to hang on tight!
. I then remembered I should be running it in and rode a little more sensibly ... :roll eyes:
Opinions so far!
I have seen that some people find it has a snatchy throttle at low speeds and others don't - personally I found that it is a little hard to keep smooth, no matter how careful I was, particularly if going over bumps. I did get used to it after a while but it could be smoother I feel. It was the same if not worse than my Guzzi which had a fly-by-wire throttle.
The throttle is quite sensitive and if you aren't careful it can bite - I shouldn't think it would be hard to do wheelies! (I didn't 0
), acceleration is pretty darn sharp.
As said above I did go a bit faster than I intended and really had to hang on tight, due to the wide bars you do catch the wind considerably. But at speeds 70mph or below it's fine. It tips into corners easily
The gearbox is positive and I didn't find any false neutrals.
The slightly knobbly tyres gave me a lot more confidence than my other bikes and I even ventured off road a bit, riding it through some wet mud which I would never have considered before!
I found the bars to be a bit too high for me as I am quite small, so I've rotated them back slightly and will see how it feels next trip out. It might save me the price of a new set.
I purposefully sought out potholes and bumps to see how the suspension fared - I find the rear suspension can be quite jarring if the bump is substantial! But not as bad as my Guzzi which catapulted me out of the saddle ..
I quite like the sound of the exhaust, so won't be spending mega bucks to change it. It's muted compared to the Termi but not unpleasant!
Verdict:
I bloody love it
You kind of feel your size next to this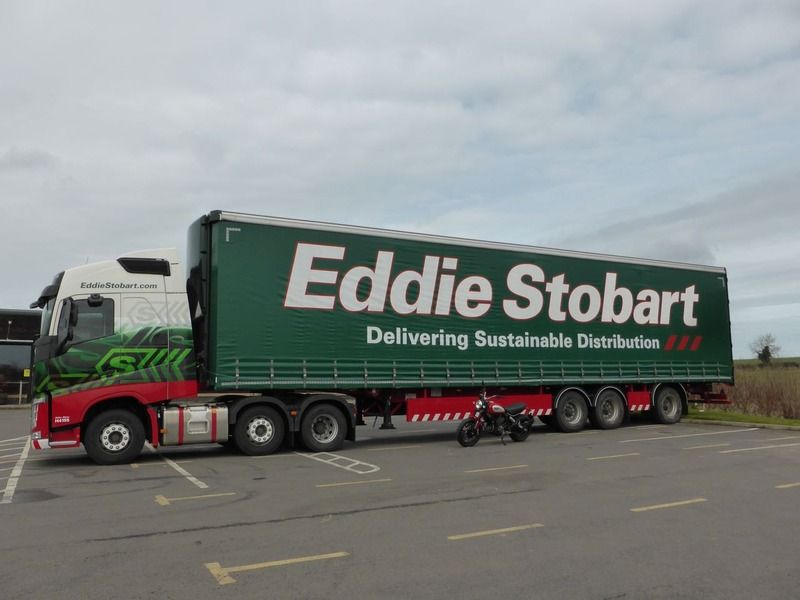 My little bit of 'off road'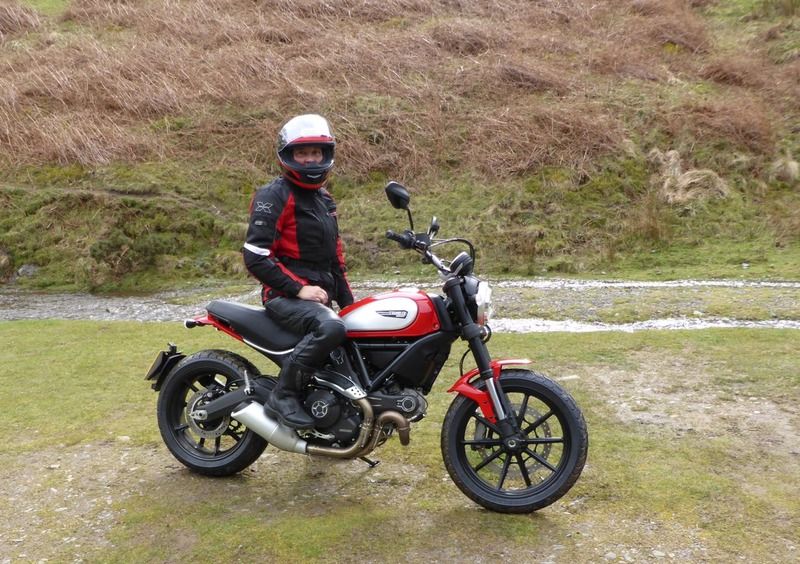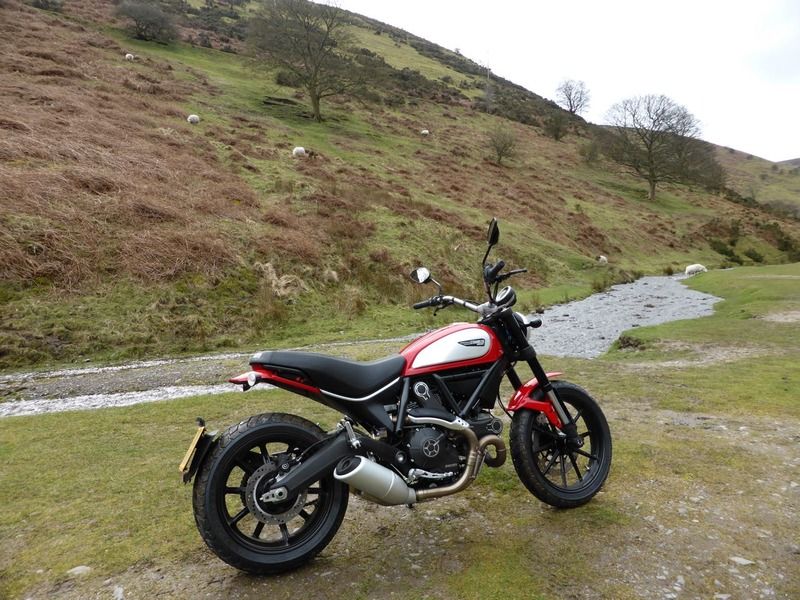 It got a little muddy so had to have a wash! Sadly camera died to take a pic of me going through (I did honest)