So, Im sure many of you here are pretty well off and dont mind throwing some coin at your new toy....
I, myself, think its proposterous to spend $1300 on a fucking slip on!
So, I decided to make my own....
Here it goes.
Ordered a suitable muffler can.
Protected it right away with blue tape.
Made some properly sized mandrel bent elbows
Removed the old idiotically heavy stock muffler. Probably, it weighs 20 lbs.
The new one is filled with helium, so its lighter than air
Started playing with some initial fitment ideas
Bracketry, other secret mods done, time to unwrap the big black round tool.
This is just a prototype, so a lot of the hardware is very basic....
Who gives two fuc#s?? Because it looks dope!
Time to get cleaned up and put a couple of hundred miles on the bike....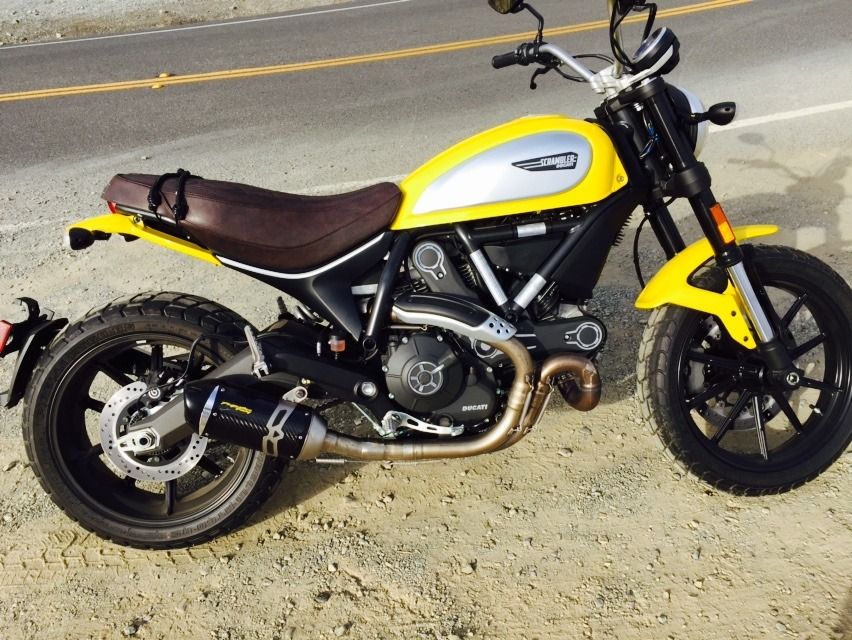 Oh yeah, I happened to have a classic seat laying around, so.....
Ok. So, how about the sound?
Im not biased or anything, but this is the best sounding Ducati in the world.
Its a bit loud without the insert, but it really sounds like a Ducati is supposed to sound.
Absolutely fantastic!!!
I have some ideas how to make it even better, but all in all, this can be done for under $700 bucks, Im sure.
David