Discussion Starter
·
#1
·
This is always a funny conversation considering that motorcycling is inherently a lifestyle decision, however I find things getting curious when a lifestlyle is used to sell a lifestyle activity.
Bear with me because I know that doesn't exactly sound sane or valid. A perfect example is cafe culture. Granted there are plenty of old rockers still out there, but I'm talking about the anorak who parks outside your office with a new old helmet, fishbowl shield and trompe l'oeil rattle can paint. So hip it hurts. Or how the accountant down the block dons his skull cap and grim reaper leathers just like the TV showed him bikers were supposed to do.
A lifestyle on top of a lifestyle, the niches niche if you will. There was a chicken in every pot and now there's a bike for every expression. But rather than me blather on about them, shall we look at a couple?
Ducati Scrambler
Ducati is trying to sell the scrambler with surf shack california sex appeal, if it works half as well as the power ranger dream they already sell to current Ducatisti they should be fine.
Triumph Bonneville/Thruxton
I cut the Bonnie a little more slack than the Thruxton. The Bonnie is simple the old British standard, the starting point for coutless old rockers over the years. The Thruxton however, well shall we call it the diddling dilettante special? I mean its one thing to cafe a bike, its another thing to buy one pre baked from the manufacturer.
Harley Street 500/750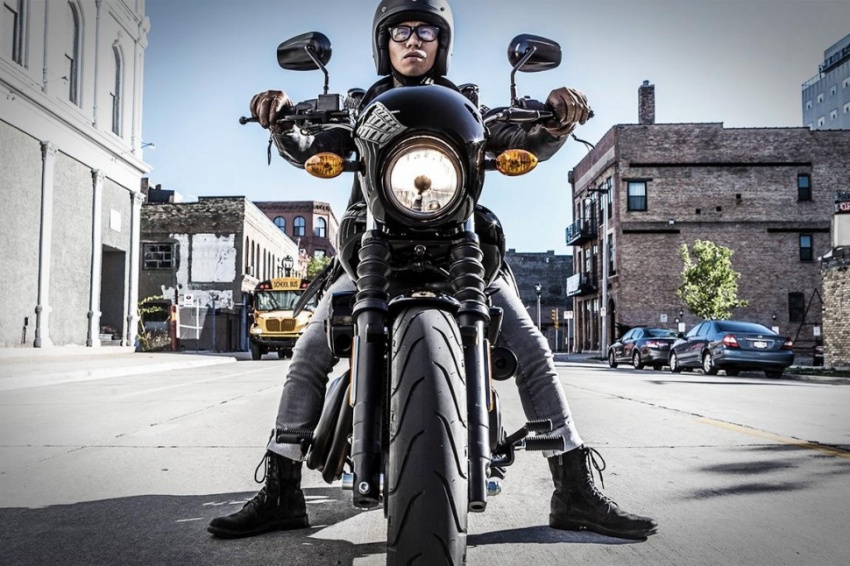 Trying to capitalise on the tattoo, bobber, urban scene, trying to diversify away from the old bandanna man suburban grandpas I suppose. The Street is actually a cool bike as it represents a leap forward in Harley Davidson engineering so I give it a bit more slack.
Royal Enfield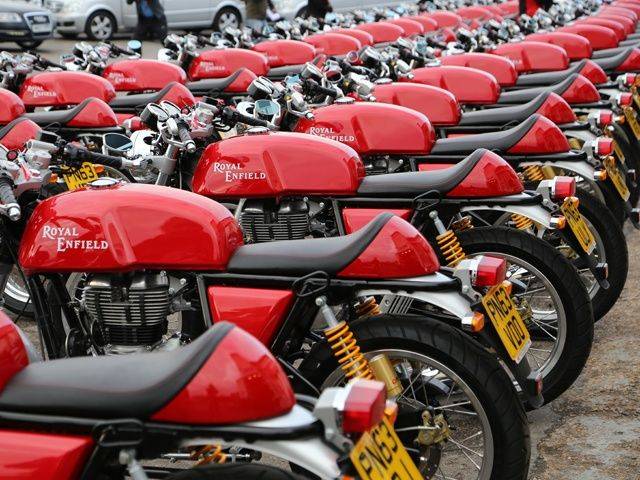 Does much need to be said, Enfield has kept the Bullet in production for so long its simply become relevant again without the need for mechanical updates. What's the worth of a mass produced "custom"?
So whats my problem you ask? Well nothing I suppose, its great that tons of new riders are being attracted, young and old I might add, however there is one fundamental problem. They're not being sold "motorcycling" they're being sold the sparkly helmets, aged leather jackets, chrome, thunder grumble and an abstract simulation of freedom. These lifestyle motorcyclists, live the life except for the you know motorcycling part.
I'll leave you with one final anecdote, there is a beautifully cafe'd CB750 that parks outside my office daily, one day as I was arriving he was as well (wearing a scarf, yet his pants and sleeves were rolled up with no sign of gloves) so I struck up a conversation with him. I asked him about the bike, did he do his own work, where does he ride, you know the normal stuff. You know what he said? Ok he doesn't do his own work, I won't disown someone for that, not everyone has the capability or space or tools to work, but what irked me is that he's got a beautiful bike for the twisty bits (updated sportbike front end, ohlins rear shocks, modern rubber and ergos to suit) and the bike never leaves the city limits. Its a commuter, a show piece, I suppose that's why he wears an open face, so they know its him on there.
Why can't we just ride motorcycles?