Discussion Starter
·
#1
·
New guy from the Treasure coast of Florida checking in with my brand spanking new 2015 Ducati Scrambler Classic. Purchased last Friday.
I love this bike. I cut my teeth on a Ducati Scrambler way back in the summer of 1969 in Rota Spain as a 9 year old NAVY brat that absolutely had to race dirt bikes. They didn't have a junior race or a powder puff division back then. What they did have was a bunch of Sailors in the Quatro Caminos Motorcycle Club that were looking to blow off some steam. Only safety gear I had was dingo boots, a jean jacket and a 3/4 adult helmet with a bubble face shield that was more than a little scratched up. We raced on a big track with soft dirt, the kind of dirt that had a taste that one could easily get used to and at the same time never forget.
And I loved it! Everyday after school and most of Saturday was spent getting her ready, and putting her back together from the previous Sunday crashes.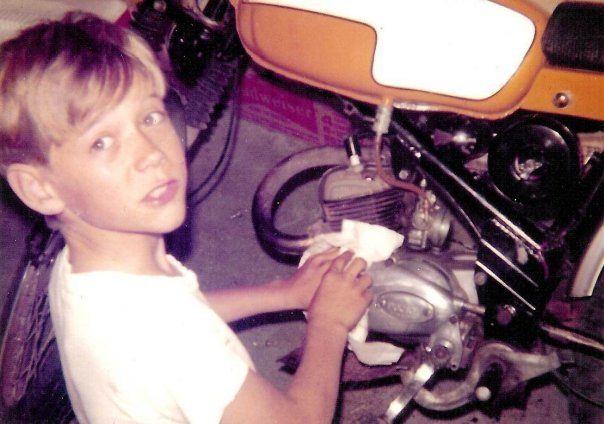 Those were the good old days in a land far away. The sort of childhood that you always think about when you ride. Or the flashbacks you love to haunt you as you get older.
Fast forward forty six years. 46 years and several dozen motorcycles later. I was out for a local fun ride on my Triumph Tiger Explorer Launch Edition and decided to stop by the local bike shop here in Stuart FL.
BIG MISTAKE!
SHWIIIIING!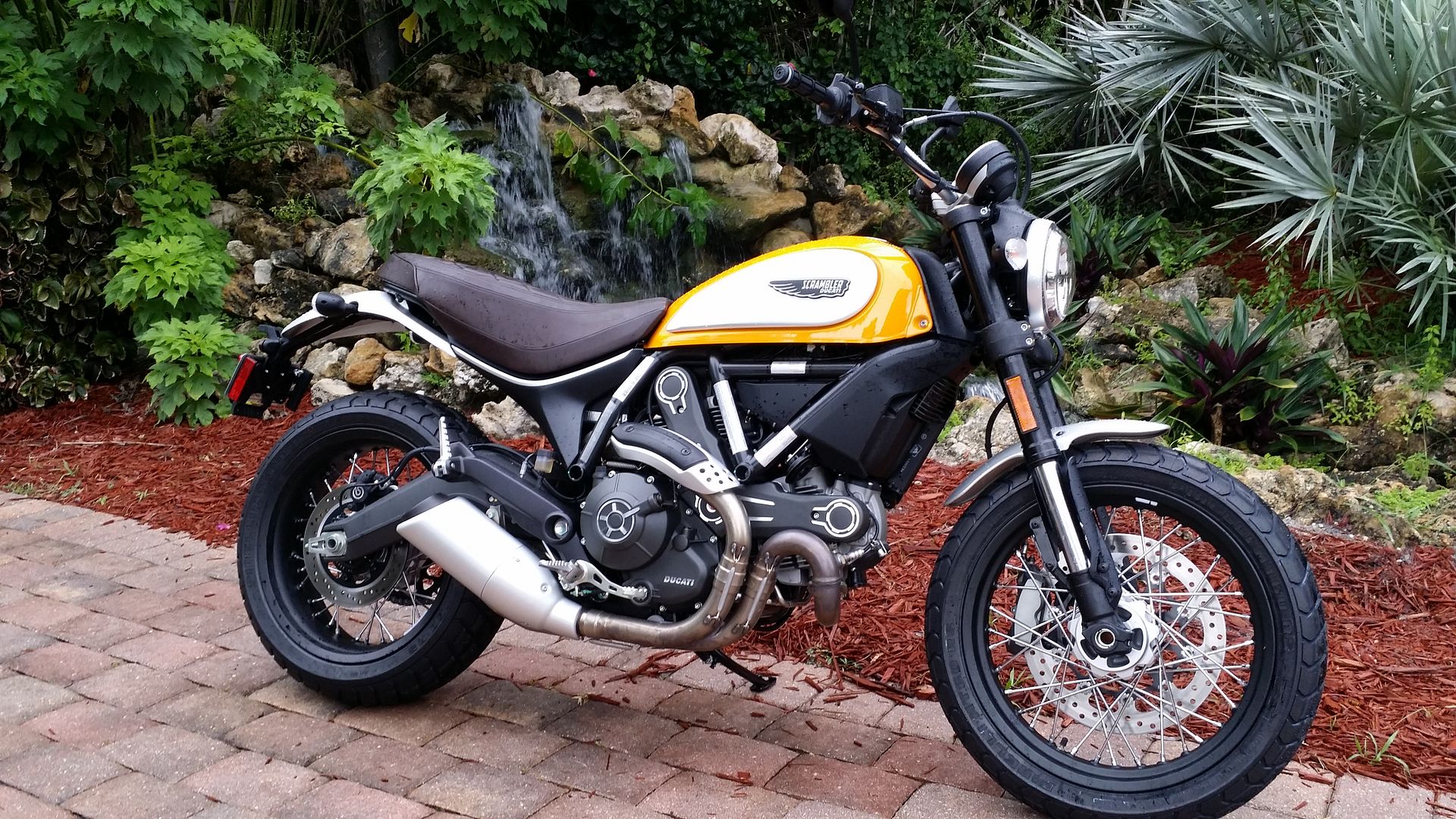 So what does one do when he sees his good old days come back to life, in living color, just like it was yesterday?
Sooo, after I calmed down and managed to get my smile to relax enough for me to speak....I BOUGHT IT! I had to. I'm sure some of you understand. Heck, I already had an armored matching classic retro leather jacket in the exact same color of my dream.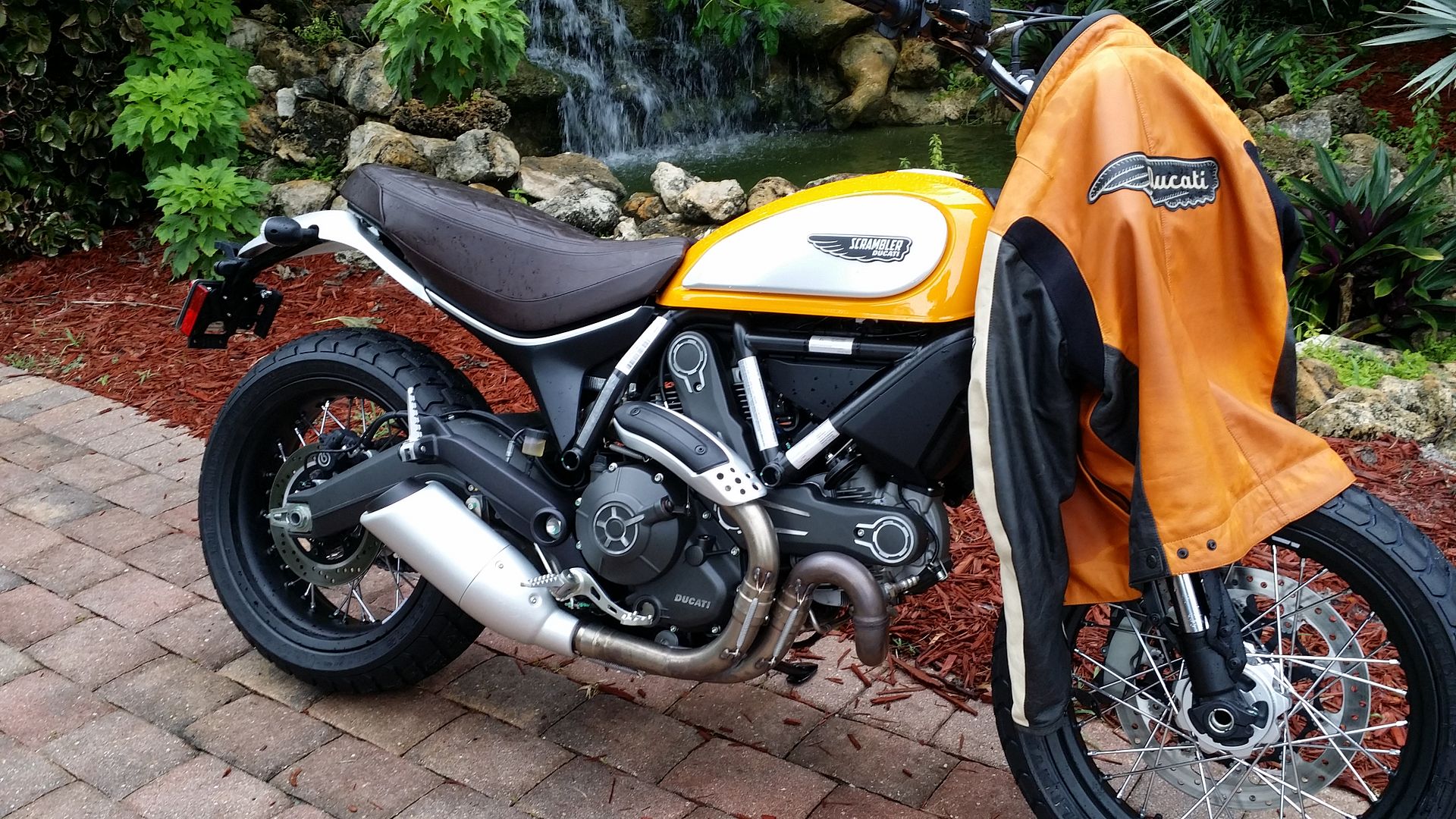 However, picking the more expensive model presented a slight problem for a retired Army Scout. Money... Going to have to trade in something nice to make this dream come to life...
Couldn't force my self to unload my custom built FFR 1965 Ford Shelby Cobra, or my 2013 Triumph Tiger Explorer Launch.....
So it had to be my beloved carbon fibered 08 Ducati 1100s Hypomotard Flaming Duck. I loved that bike because it was flipping FAST!
So bye bye my custom flaming ducktard...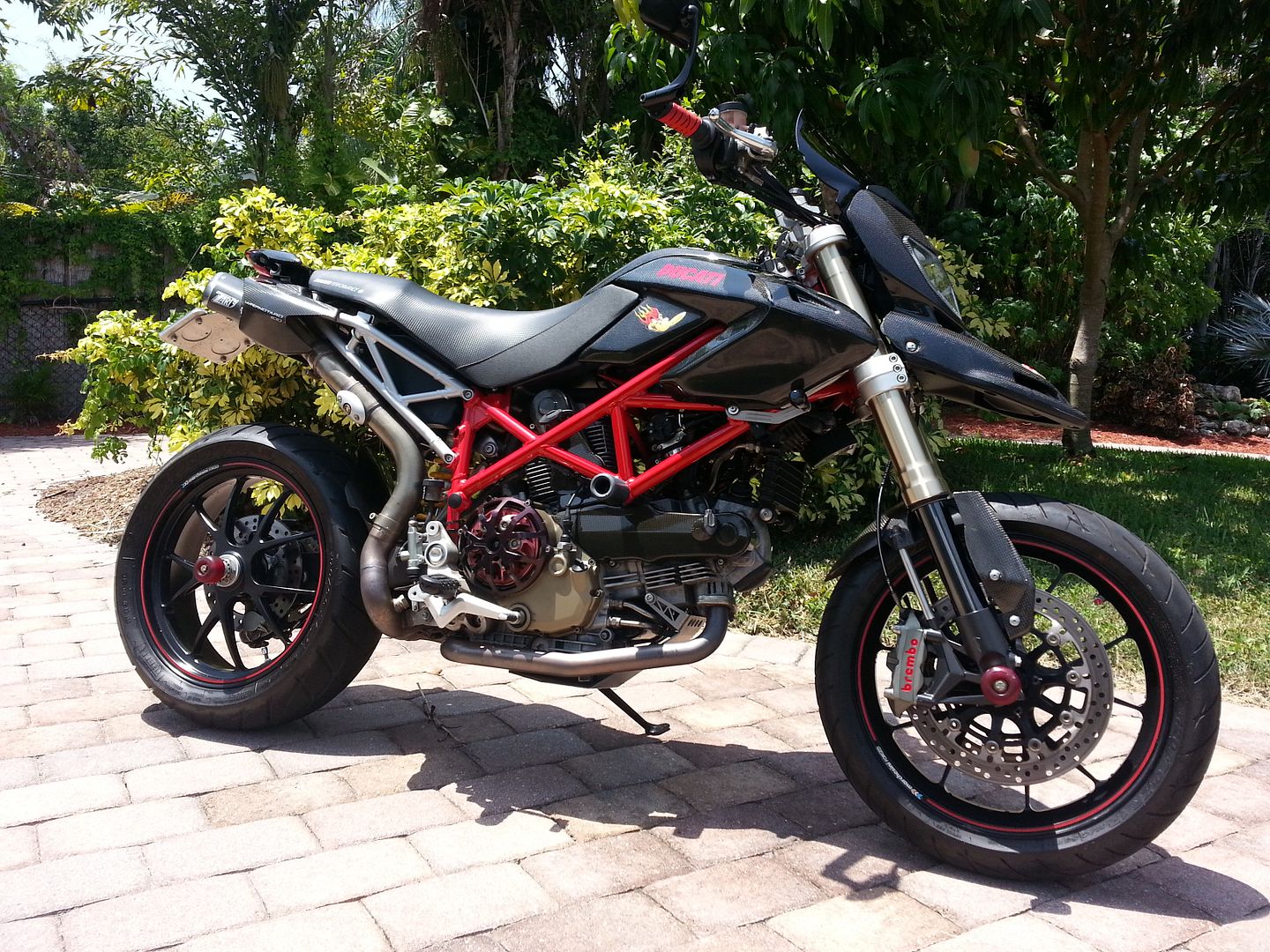 And hello second childhood!