Discussion Starter
•
#1
•
I figured while we wait we might as well talk MotoGP. So the season got underway this past weekend in Qatar, and the Desmosedici boys placed themselves in fifth and sixth. Andrea Doviziozo placed fifth after starting on the second row.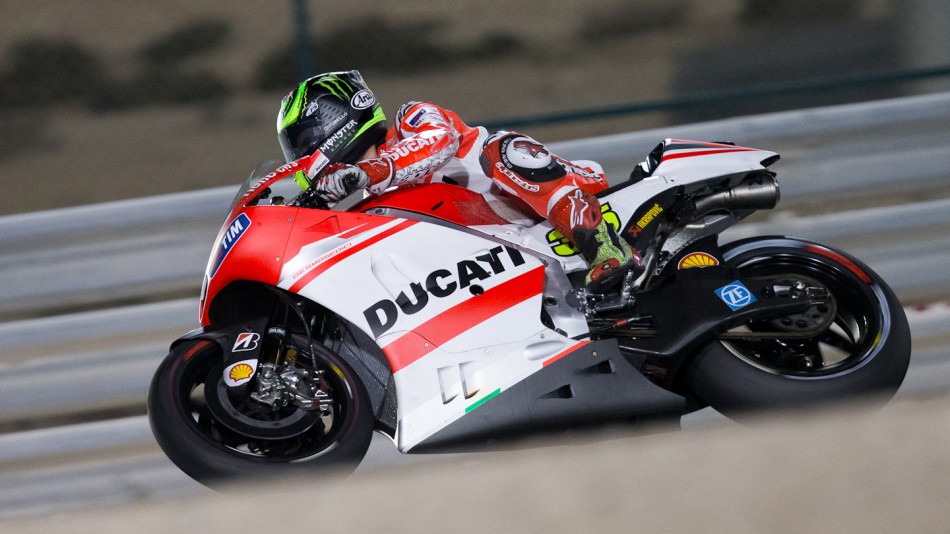 We have to look at the positive aspects of this result, because in view of the championship a fifth place is always important," said Dovizioso. "But another important objective for us was to reduce the gap to the winner, and we managed to cut that down by half from last year, and that's another important fact. We still have understeer problems that condition our performance in the race, but I am pleased with the progress we've made so far, even though we still have to work hard to improve our bike."
The second Desmosedici rider Cal Crutchlow made his debut with the factory team with a respectable sixth place finish despite fighting his bike nearly the entire way.
"It was a bittersweet race for me," admitted the man from Coventry. "Finishing in sixth place is a good result, I needed to repay the boys with a finish because they worked hard after the warm-up, when I crashed out. In the race, from lap 5 onwards, we had an electrical problem: the transponder wasn't working, the dash switched off and the bike began to behave strangely."

"I was pleased to be competitive until midway with Aleix (Espargaro) and Dovi but I struggled to finish the race because the problem got worse towards the end. However it was important to get this race distance under our belt for Ducati and come away from here in not too bad a shape."
I am of the opinion that Ducatis MotoGP program is very similar to Ferrari's F1 program. When the road bikes/cars are stellar, the race programs suffer, when the race programs are outstanding their road lineups suck. Ducati sold a record amount of bikes last year and debuted the baby panner, the new diavel and a new monster. No wonder they can't find the podium
Its a long season with two young riders, lets see what happens
Next race is on April 13th in Texas at the Circuit of Americas.